"How many bags of mulch in a yard" is the common question on the mind when you're set to apply a material on the soil. Whether you want to improve fertility, moisture of soil, or need to make St Augustine grass greener, the right quantity of organic material is important for your lawn health.
Regardless of the type of mulch, you opt for, determining how many bags of mulch are in a yard is the first step. Different types of mulch such as truckload or bagged bark come with different quantity requirements to cover the surface.
In general, you need not more than two to four deep layers of bark to spread on the surface. If you don't know how many bags of mulch equal a yard and overuse it, it can smother the roots. That is why calculating how many bags of mulch in a cubic yard you need to use is critical.
Typically, a yard of mulch is 24 cubic feet. Most mulch bags can hold two cubic feet. That means ideally you need 13-1/2 bags of mulch for a yard.  
If you're ready to kick start your lawn project, learn how to calculate the bags of mulch needed for the job to save money and time.
Why You Need Mulch in Your Yard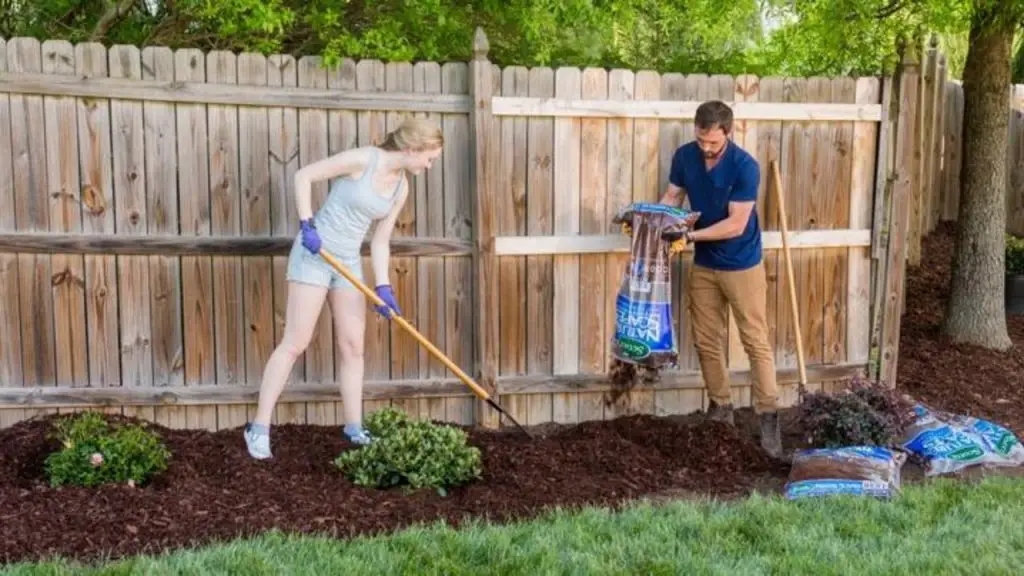 Mulch is an organic material your lawn needs to improve fertility and enhance growth. The material is a combination of tree bark, pine straws, compost, wood chips, and moss clippings. It is organic and enhances visual appeal and soil health. 
Moreover, you need the right amount of mulch in a yard to hold in moisture, reduce the temperature fluctuation in soil, and keep weed growth at bay. Remember that you need to calculate how many bags of mulch equal 1 yard for all types of gardens including;
How to Determine the Amount of Mulch You Need
As mentioned above, mulching is a pivotal spring chore for all gardening enthusiasts. From mulching a veggies garden, dressing your flowerbeds to keeping weeds at bay for shrubs, everything depends on the quantity of mulch you use for the job.
Sure, you don't want to stick with little mulch or spend a lot on buying too much. Both options may cause you to scratch your head in puzzlement.
Here are the steps you can use to determine the perfect amount of organic material for your yard every time. All you need is to have a measuring wheel, measuring tape, and calculator to do the job.
Pine Mulch
Measuring Wheel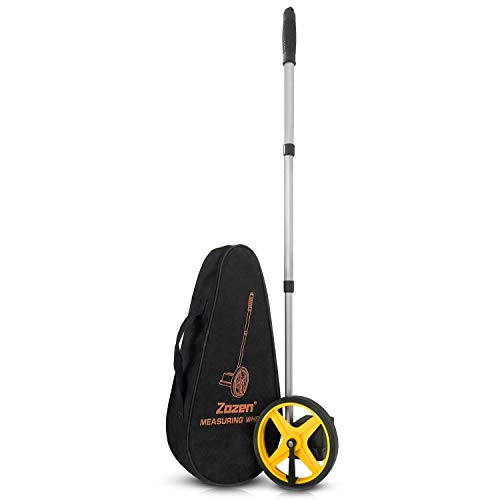 Measuring Tape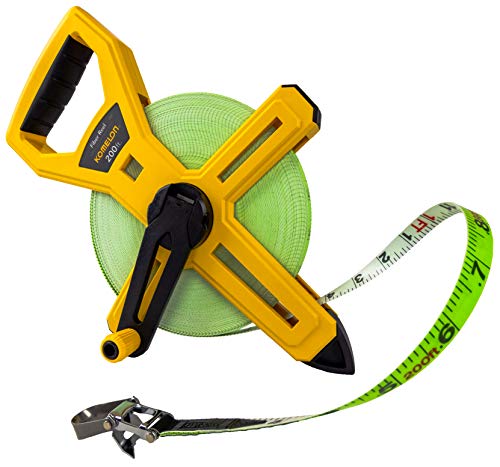 Pine Mulch
Measuring Wheel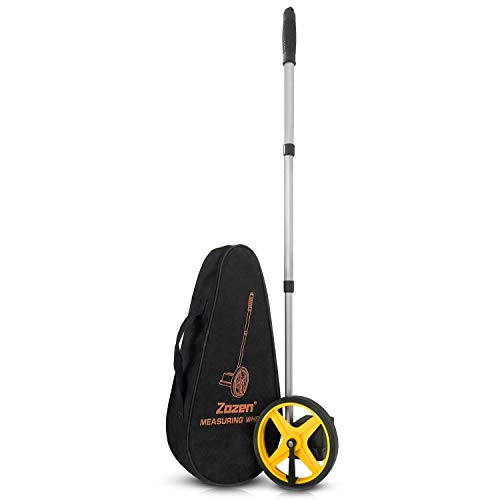 Measuring Tape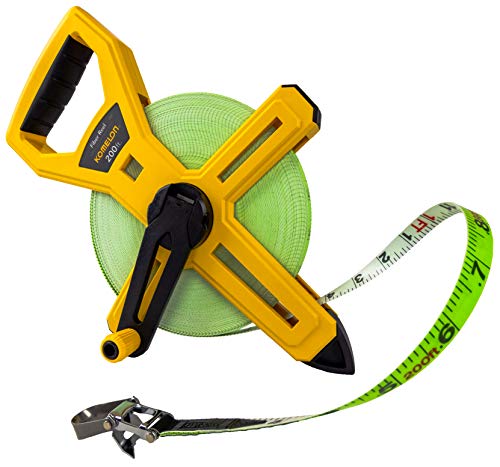 Step 1: Decide on the Mulch Type to use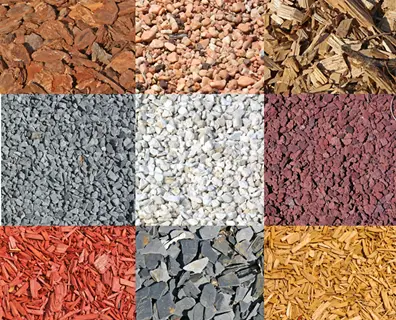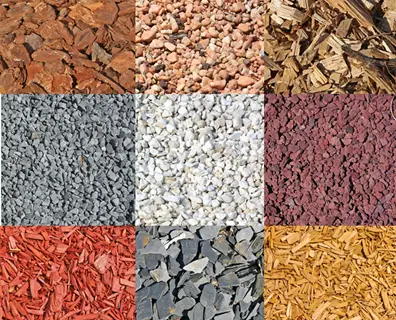 You may find plenty of mulch types for landscape. The list may include pine chips, shredded bark, pine straw, and compost. It is always smart to choose a mulch type that suits the plants you want to grow and is easily available on the local level. You may read about different types of mulch and the places where you can use them.
Step 2: Estimate the Square Footage of the Lawn Area
Once you have determined the type of mulch you will use, estimate the lawn area that requires mulching. To estimate the sq footage of the garden area, you need to multiply the height by its width (for the rectangular area).     
                   W x H = sq footage of a area
Estimate the distance from the bed's center to the most outer edge (radius) to determine the sq footage of a round or circular area. Multiply that figures by itself and then multiply the total by radius value 3.14 (π).
                                   R x R x 3.14 = sq footage of a area
You can divide your garden or lawn area into imaginary circles and rectangles if it is in an odd shape. It makes calculating the square footage of all pieces easier. Once you have separate numbers, you can add them.  
Step 3: Decide the Depth of the Mulch Layer You Want in the Lawn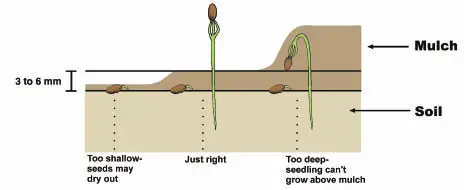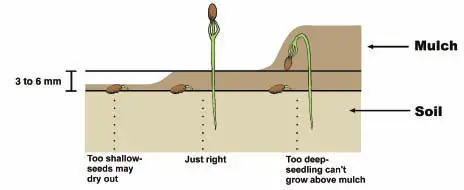 The third step is all about determining the sq footage of the surface bed. You need to determine the depth of the mulch layer in the garden. Typically, when you mulch shrub beds, you need 3 to 4 inches of organic material.
It is worth mentioning that using more mulch on the beds thickens the layers. It may also restrict the flow of oxygen to the root zone. 1 to 3 inches of mulch works best for gardens and vegetables.
Bagged Mulch vs Truckload of Mulch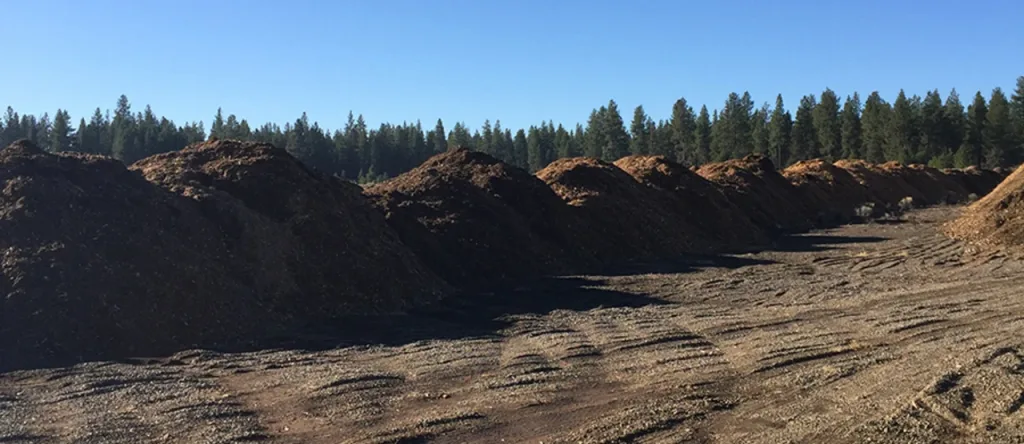 In the USA, manufacturers sell bagged mulch in bags that you can measure or calculate in cubic feet. However, you need to measure the mulch sold via truckload in cubic yards.  
So before you find how many bags of mulch in a cubic yard your lawn needs, determine whether it is more cost-effective to buy mulch bags or order a mass delivery?  
You can do this by using a calculator formula for bulk much and bagged mulch to make everything hassle-free. Once you know the amount of mulch your lawn needs using bulk and bags, pricing them is easy.
Calculator formula for Bagged Mulch
Multiply sq footage by inch depth that can be;
You will get the amount of mulch you need in cubic feet
Calculator formula for Bulk Mulch
Multiply the sq footage of the bed by the inches of mulch 
Summing Up
All in all, you need to do these calculations using bulk and bags for your garden to determine how many bags of mulch equal a yard. It will help you save money and keep your lawn healthy and beautiful.
We recommend products from companies like Amazon, which we also get a small commission from, to keep this website running. However, we want to stress that all of the products we recommend are tested, used by us, and 100% unbiased and true.