An uneven, bumpy lawn can be a pain to maintain as well as unsightly. So how do you smooth out a bumpy yard? A lawn roller's purpose is to help smooth out all those bumps and dips and create a perfectly even yard. Lawn rollers can cost anywhere from 100-200 dollars, so many decide to try a rental before investing. But there are many different kinds of lawn rollers out there – and it can be hard to decide which ones have the best value or which ones are the most effective. For this reason, we set out to research which lawn rollers are the very best in 2021 and present each of them in this buyer's guide. We aim to answer any question you have concerning the best lawn rollers and inform you all about lawn rolling.
When looking to buy the right lawn roller, it helps to know exactly how heavy duty you need it to be. A large yard that is suffering from a lot of frost heave may need a heavier drum to roll out the bumps. However, a small space is easier to level out if you use a proportionately sized roller. Here are three examples of the best lawn rollers for different levels of need.
The Top Lawn Rollers of 2021
Agri-Fab Poly Tow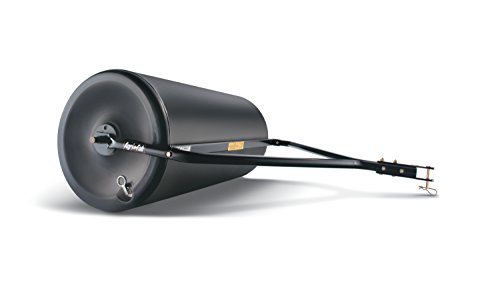 Kapler Push/Pull Tow Behind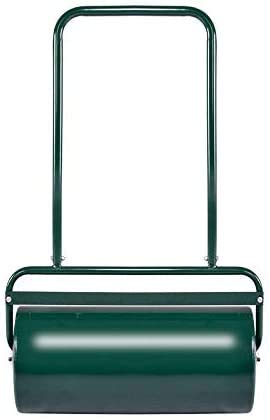 Brinly Push/Pull Poly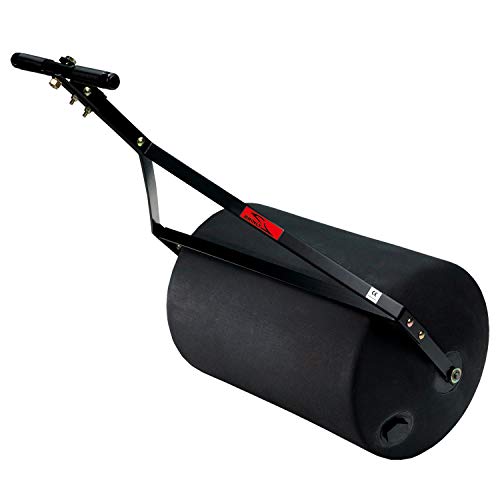 A great heavy duty lawn roller for those with a vehicle for towing. Still lightweight and easy to store, with a high capacity. 3-year warranty.
Steel plate, rust and dent proof material. Great for small yards, good value for money, and a 3 year warranty.
A reasonably priced, all around good quality lawn roller that can be towed, pushed, or pulled. It is easy to use and has a 2-year warranty.
Agri-Fab Poly Tow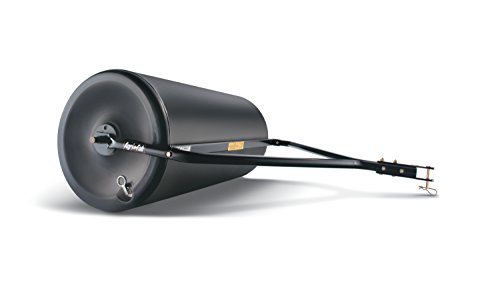 A great heavy duty lawn roller for those with a vehicle for towing. Still lightweight and easy to store, with a high capacity. 3-year warranty.
Kapler Push/Pull Tow Behind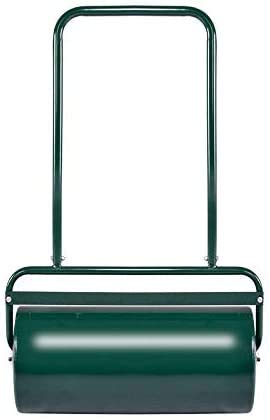 Steel plate, rust and dent proof material. Great for small yards, good value for money, and a 3 year warranty.
Brinly Push/Pull Poly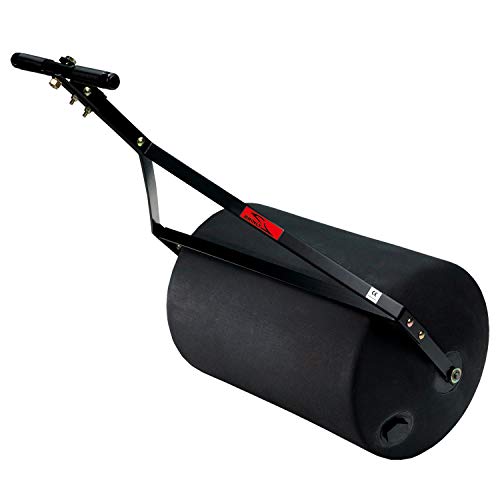 A reasonably priced, all around good quality lawn roller that can be towed, pushed, or pulled. It is easy to use and has a 2-year warranty.
Following is a list of the best lawn rollers for this coming season. Each product is given a brief description, review, and evaluation. Use this list to find out with lawn roller is suited best to your needs!
1. Brinly PRC-24BH 270-Pound Combination Push/Tow Poly Lawn Roller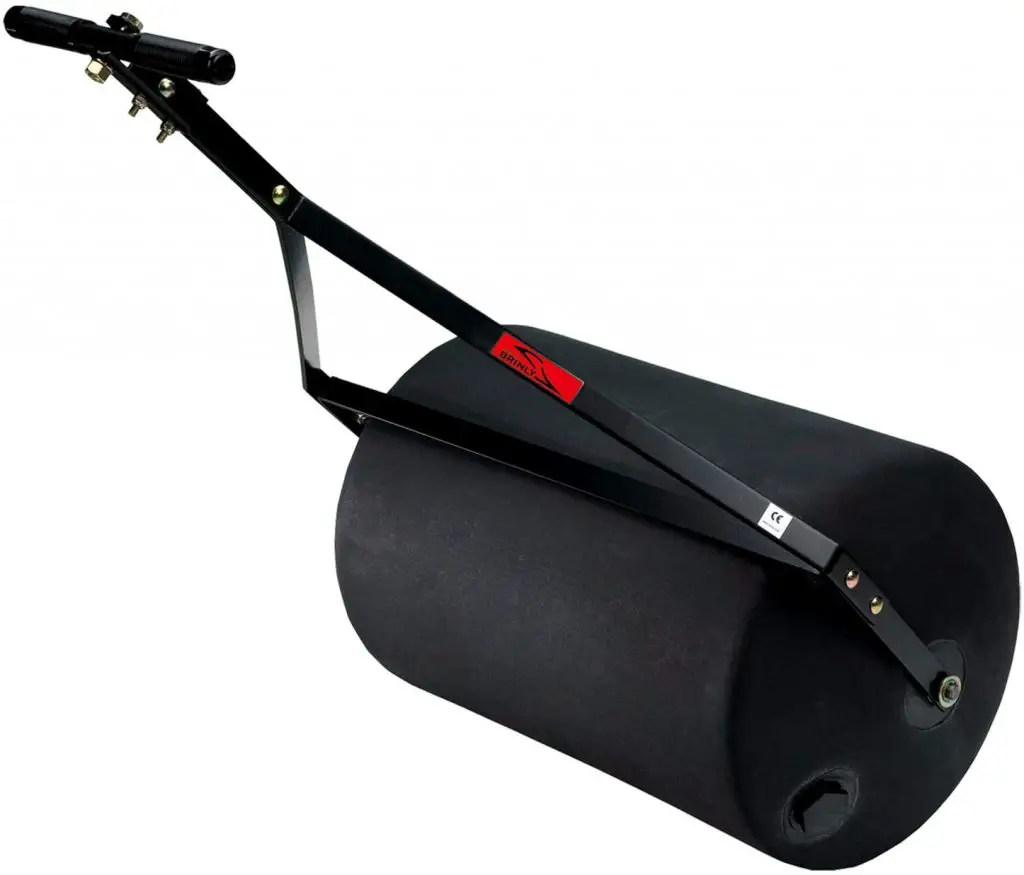 Easy to fill and drain
Push and/or pull use
Capacity of 28 gallons
Durable design
Rust and dent resistant
2 year warranty
Brinly is a trusted lawn equipment brand that manufactures its products in the USA. This lawn roller is super simple to assemble – and comes with a guide as well as an assembly video that can be found on their YouTube channel. All Brinly products, this lawn roller included, come with a two-year warranty. Brinly's poly lawn roller has a new drain plug design, making it even easier to fill and empty. This lawn roller can be filled with sand or water and is light enough to push around while simultaneously being tough enough to be pulled on rough terrain by a vehicle. The rounded drum ends result in less lawn damage when turning corners. The scraper bar stops debris from being collected on the roller. We love its lightweight design when empty, making it easy to transport and store. 
The Brinly PRC 270 pound Lawn Roller is exactly what you need if you want an even lawn. Flatten curves and bumps are caused by moles, frost heaves, or uneven water distribution. Use this lawn roller by pushing and then pulling back and forth, evenly throughout the whole yard, or using the universal attachment to pull it with your tractor or ATV. Whether you need to level new soil or a well-established lawn, this product gets the job done. 
2. Agri-Fab 45-0269 Poly Tow Lawn Roller

Plug for filling and draining 
48 inches by 18 inch
Capacity of 550 pounds
Universal tow hitch
3 year warranty
From Agri-Fab comes a lawn roller also manufactured in the USA and made from rustproof polyethylene, so it is lightweight and easy to store. The quality of design for this product is really quite impressive. Agri-Fab weighs up to 550 pounds when filled with sand or water, a great all-around option for both average lawns and heavy duty jobs. Filling and draining are made easy with a removable plug. This lawn roller is for towing only, so it is a good choice for those who have a large yard and vehicle they can use to pull it with. 
Pro tip: Both Brinly and Agri-Fab manufacture varying weights of lawn rollers with varying capacities – these brands will most likely have something within the range you need!
3. Kapler Lawn Roller Tow Behind Water Filled Push Pull Roller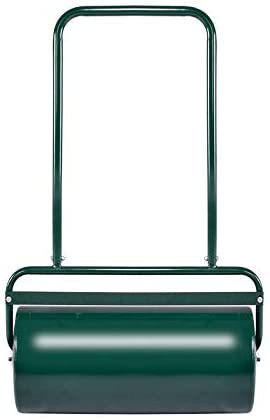 Push and/or pull function
40 inch by 12.5 inch
Dent and rust proof
Capacity of 48 litres
3 year warranty
Tired of an uneven lawn that results in inconsistent grass length? Take matters into your own hands with a manual lawn roller. From Kapler, we see a slightly smaller, more compact offer. This lawn roller is made of steel plate, durable throughout the seasons, and can hold up to 13 gallons, either sand or water. It is ideal for smaller lawns or those who require a lightweight solution that they can push and pull by hand. It is most recommended for packing down loose soil, as heavier lawn rollers are usually more effective on established lawns. This product can, however, also be effective on newly planted sod or in gardens. The rounded corners of the cylinder make for easier turning without any gauges in the lawn.
Pro tip: A lawn roller made of poly (polyurethane) is lighter and easier to transport when empty
4. Precision Products PLR1824 Lawn Roller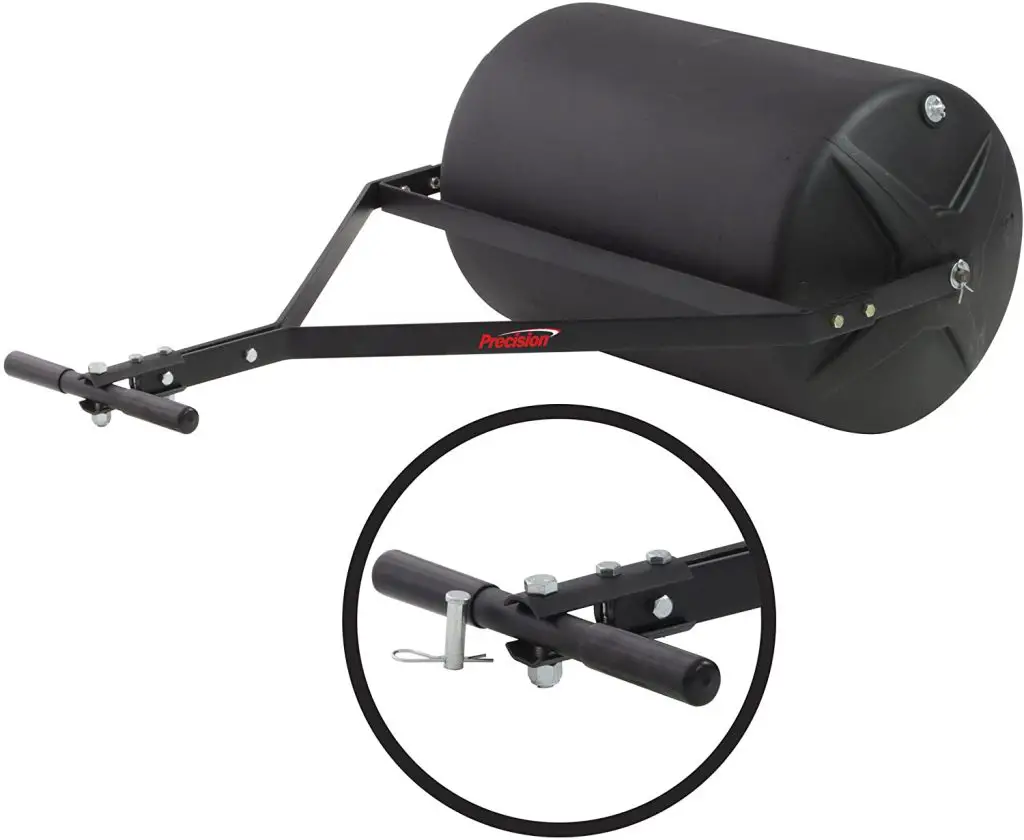 Poly drum design
Capacity of 27 gallons
Easy assembly
Universal hitch
90-day limited warranty
If you have a 4×4 vehicle that you can use to pull this lawn roller and maybe several ground cover projects around the property that could use flattening, this may be the choice for you. Perfect for smoothing out gravel, soil, or uneven ground. It can be filled with either sand or water, making the roller weigh up to 221 pounds. It comes with a universal hitch, but there is the option to pull by hand with a separate handle. This lawn roller from Precision Products has many of the same characteristics as those on the top of the list. However, we are not huge fans of the warranty, only lasting 90 days.
5. Ohio Steel 48T Pro Steel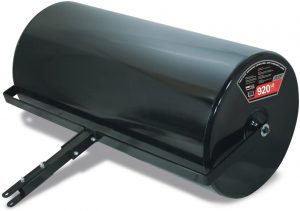 Made in the USA
For heavy duty use
Weighs up to 915 pounds
Multi-use handle
Hitch pin included
Next, we have the Ohio Steel Pro lawn roller, also manufactured in the USA. This one is for those with heavy-duty machinery with a hitch – do not try pulling this with your average lawn tractor. This lawn roller is to be filled with water only and is for heavy-duty jobs and large areas. Moreover, The handle can be used in different ways, and the rounded edges are gentle on turf. Made of steel, this lawn roller's price is a little further up in price than some of the other lawn rollers. However, it is heavy enough to even out the bumpiest of lawns when pulled by a tractor or ATV. Use caution on hills, and make sure you have enough torque to pull all 915 pounds when full!
Pro tip: When filling your lawn roller with water, it is always a good idea add antifreeze, to protect the lawn roller from freeze damage.
6. ROVSUN Lawn Roller Water Filled, Push Pull
Ideal for lighter jobs
Push and/or pull combination
Capacity of 16 gallons
Debris scraper included
This lightweight option from Rovsun is a great alternative for those who have a smaller space to flatten. It is made for an evening out soil, newly sewn seed, or newly laid sod. A well-established lawn with large bumps and dips will not benefit as well from this lawn roller. The Rovsun is made of steel, so make sure to empty it of water after use and store it in a dry place to avoid it from rusting. Many consumers warn that it is difficult to assemble.
7. Agri-Fab 45-0267 Poly Push/Pull Lawn Roller

Easy to drain and fill with a garden hose
Rust proof
Universal hitch
Similar build, quality, and characteristics to number two on our list, the Agri-Fab 45-0267 has a slightly lighter weight when filled. As opposed to its larger sibling, which can weigh up to 550 lbs, this poly lawn roller weighs 400 lbs when full. It also comes with a high quality towing hitch for easy lawn rolling with a garden tractor.
8. Lawn Stryper Striping Pattern System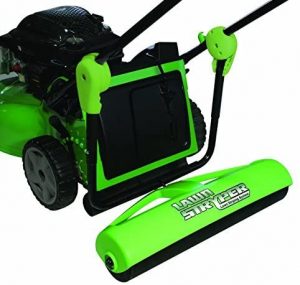 Easy to install and use
Holds up to 20 lbs of sand
Comes in green, red, or black to match your lawn mower
Made in the USA
Looking to achieve that professional look of a newly striped sports field? It can done without a roller! The Lawn Stryper simply attaches onto the front of your push lawn mower, fills with dry sand, and it's good to go. This is a great solution for those who want a striped lawn without much heavy duty equipment or heavy lifting. The product is durable and made to last. The Lawn Stryper takes the labor out of lawn rolling. Check out this video to see the results!
9. Toro Lawn Striping System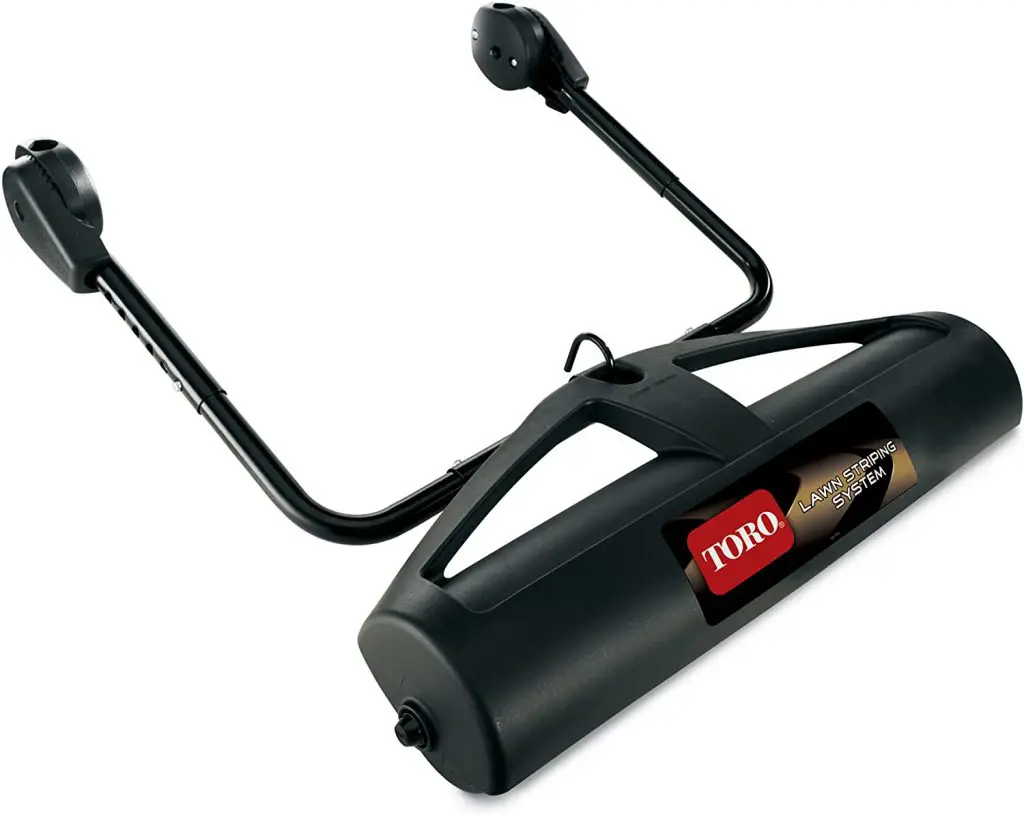 Easily removed and attached
Holds up to 20 lbs of sand
Gives lawn stripes with striking definition
Similarly to the eighth product on our list, the Toro Striping System is an easy hack for getting a lawn with dark green stripes. It attaches easily to most standard push lawn mowers, and works with or without a bagging system. All you need to assemble is a phillips screwdriver – it takes 10 minutes – fill it with dry sand and its ready to go. Take care – many reviewers say the hole to fill is small and tedious to funnel sand into. The big advantage with these lawn stripers is that you can mow at the same time, and create your own desired width and pattern of stripes.
10. Brinly PRT-36BH Tow Behind Poly Lawn Roller
Easy to fill and drain
Push and/or pull use
Capacity of 76 gallons
Durable design
Rust and dent resistant
2 year warranty
This sibling to the other Brinly lawn roller on our list is strictly for heavy duty. If you're looking for something you can push and pull, move along – when filled with water up to capacity, the 36BH will weigh 690 lbs. So you will need some horsepower to pull this 36 inch wide lawn roller. Normally, something so heavy could damage or dent your lawn, but this lawn roller has rounded edges to protect it while turning corners.
The Best Weight for a Lawn Roller
Lawn rollers come in many different sizes and have different capacities for getting the job done. Therefore, if you plan to use a lawn roller by hand, it is a good idea to opt for one with a push and pull function and isn't too heavy. In order to manage a lawn roller alone and be able to turn corners, the roller shouldn't have a capacity of more than 18 gallons.
Although, if you have the option to tow a lawn roller with a lawn tractor or the like, it is recommended – you can pull much more weight and therefore more effectively flatten out stubborn bumps in your lawn. A capacity of about 30 gallons, equaling somewhere around 300 pounds, will be sufficient. Any lawn roller weighing more than that will need more heavy-duty machinery to pull the weight.
Lawn Rolling on Hills
Because lawn rollers can be extremely heavy, it is important to watch the weight when using them on an incline. Never go up and down with the incline – instead, pull your roller across the hill, lengthwise. This will be both easier on the lawn and your engine. Remember safety first! You don't want to get caught with an overweight roller behind you on a decline. A lawn roller can always be made lighter – if in doubt, just stop and empty some of the sand or water before continuing.
The Best Time to Roll your Lawn
The best time to use a lawn roller is, of course, from the very start. Freshly laid soil can be difficult to get even by hand or with a rake, and an uneven job will show itself later once the grass starts growing. However, it is not too late – a lawn roller can be used in several lawn growing phases.
Let's Roll…
Before seeding or sodding
In this case, you don't need the most heavy-duty lawn roller – just something heavy enough to compact the soil evenly. If you have an area with a lot of debris and very hard soil, feel free to use something more heavy-duty.
After seeding
Again, nothing too heavy. It can be beneficial to use a roller right after spreading the seed to push the seeds into the soil.
After sodding
Here you can use a lawn roller with a little more weight. Fill the roller maybe three-quarters of the way and use it to encourage the roots of the newly sodded grass to come in contact with the soil and eliminate any air bubbles.
After frost heave (early spring)
Once the grass is on its way into its second growing season, it is safe to use a heavy-duty lawn roller. This is often necessary if you have experienced frost heave. Frost heave is when the water is retained unevenly in the soil and then freezes this way, causing the area to expand and make bumps where the soil has risen. Once the ground has thawed, you can go ahead with your lawn roller.
After heavy rains
Heavy rainfall can also be the cause of dips and bumps in your lawn – when the soil becomes overly saturated with water, it loses its form and can change shape. Use a lawn roller while the lawn is still wet to even it out again.
If you have moles
Moles are pesky little things, and lawn owners' biggest challenge. Once you start noticing molehills or holes on your lawn, consider using a lawn roller to close the holes and flatten the small mounds of dirt.
How often should you roll your lawn?
We recommend rolling your lawn once a season, and only if you feel it is necessary. In any of the situations stated above, however, you may need to roll more than once, depending on if you are satisfied with the results or not. Moles are stubborn and may be coming back despite you filling their holes. In this case, you can roll more frequently with a lightweight.
What is better: a Steel or Poly Lawn Roller?
Lawn rollers almost always are made from one of two materials: steel or polyethylene. Now the question many have is – which one is better? The general answer is almost always going to be poly because it is the more manageable, lightweight edition.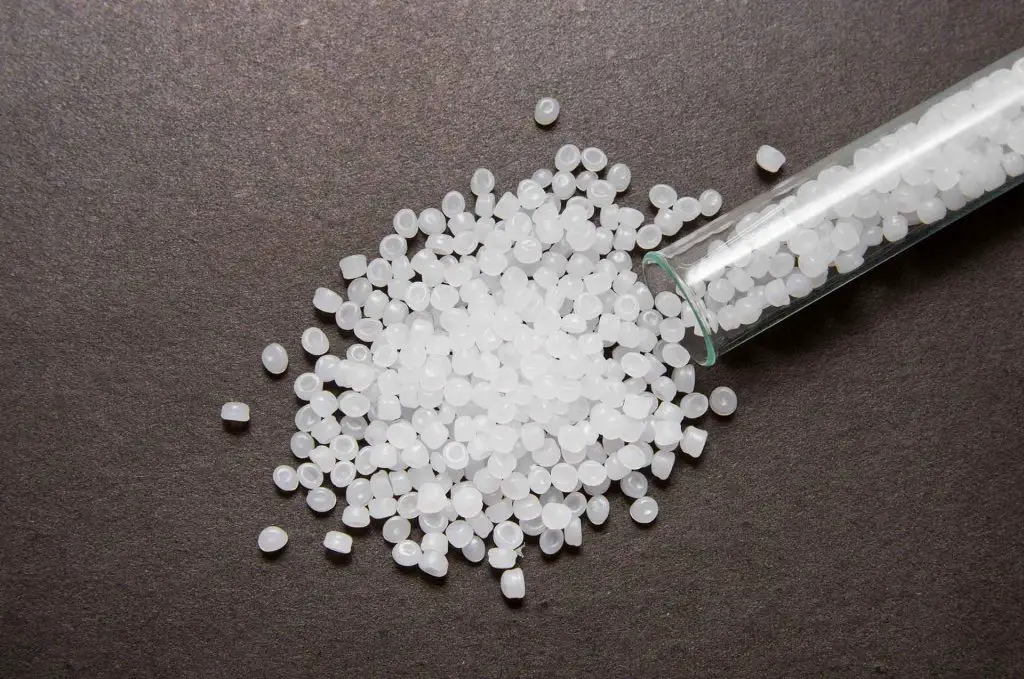 A lawn roller made from poly is lightweight (when it is empty). This makes it easier to store. It can be lifted and hung in the garage to save space. Poly is durable and resistant to rust and less likely to dent from small debris. In addition, they are easier to turn corners with while rolling and more forgiving on new grass. They can be filled with either sand or water. The downside of poly lawn rollers is that their lightweight nature makes them more susceptible to cracks or breakage around the axel. Still, they are the preferred material for their convenience.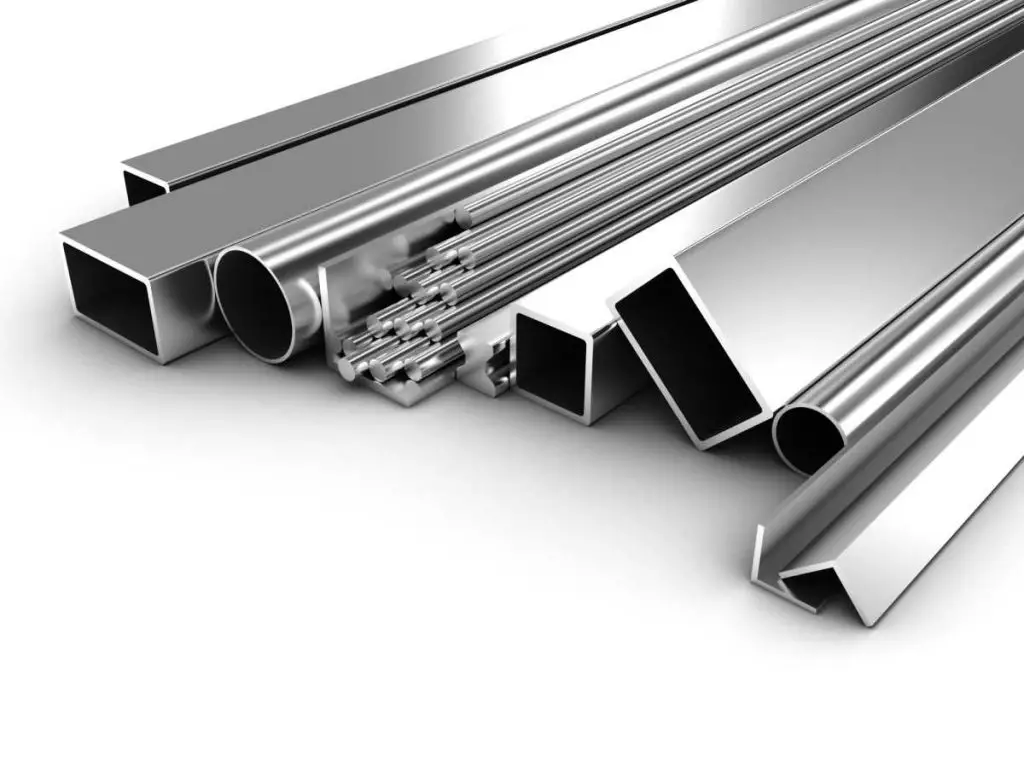 Steel lawn rollers are much heavier, bulkier, and difficult to get around with. They can usually be filled with water, which can cause them to rust and the axel to break internally. A steel lawn roller will also dent easier, although it is durable against debris and will rarely spring a leak. They require proper care and are more awkward than a poly lawn roller.
Create Your Own Lawn Roller
Not ready to invest in a professional lawn roller? Feeling creative and have access to some old oil drums? Feel free to make your own DIY lawn roller instead of purchasing or renting. If you think about it, anything heavy and round that can be pushed or pulled around the yard will do the job.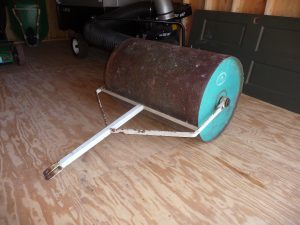 One option is to use an empty oil drum and fasten either a handle or a trailer hitch to it. Be careful not to fill it with sand all the way – it will be much too heavy. Others use poured concrete in a mold or used cardboard drums.
Get creative, but remember, the professional lawn rollers' longevity will be no match for something you can fashion together at home.
Conclusion
We hope this article could help you find the very best lawn roller for your needs. Some of our favorite brands, lawn care brands, such as Brinly and Agri-Fab, are out there, creating some very high-quality products. Going with a lawn roller that is manufactured in the USA will help you feel confident about the quality of your purchase. Choosing one made of poly would also be wise, in our opinion, for easier transport and durability. A new lawn roller could make the difference between a rugged, bumpy lawn and an enviable, even turf.
We recommend products from companies like Amazon, which we also get a small commission from, to keep this website running. However, we want to stress that all of the products we recommend are tested, used by us, and 100% unbiased and true.