Crabgrass can come as a nasty invasion to any lawn and is notoriously stubborn and hard to get rid of. To prevent and kill crabgrass without harming your existing lawn turf, you need an effective and trustworthy herbicide. This article will take you through the top 10 best crabgrass killers as well as a guide on how and when to kill crabgrass for good. Let us provide you with the know-how and skills to tackle a crabgrass invasion.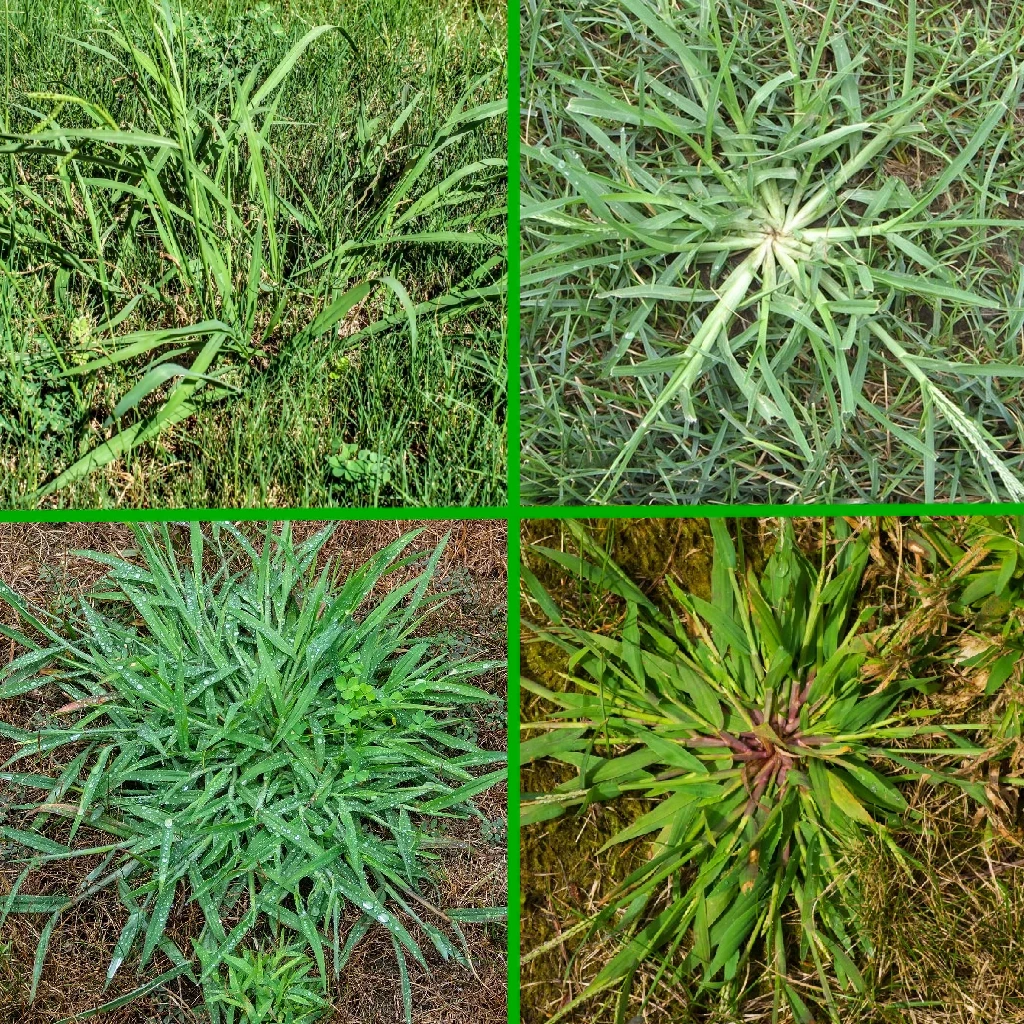 If you are unsure of the exact type of grassy weed that has invaded your lawn;
be careful to identify the weed as crabgrass before taking any further action using the products suggested below.
Crabgrass typically grows in clumps with a root system that resembles crab legs from a crab's body. For more pictures and tips on how to identify crabgrass, read further here. 
TOP 3 Crabgrass Killer That Won't Kill Your Grass
Best for Prevention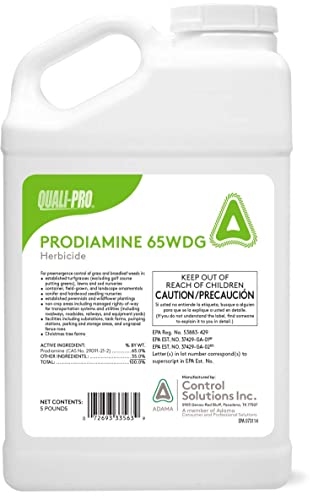 Best for Killing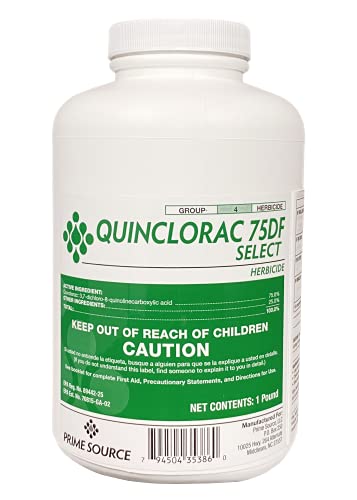 Safest for Lawns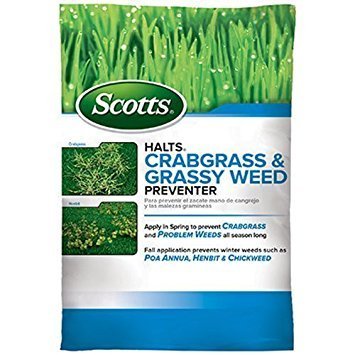 Pre-emergent herbicide
Kills at germination
Kills other weeds, not your lawn
Kills post-emergent crabgrass to the root
Plus 200 other weeds
Cost effective
Preventative against crabgrass and many others
Safe for all varieties of turf
Easy to apply
Best for Prevention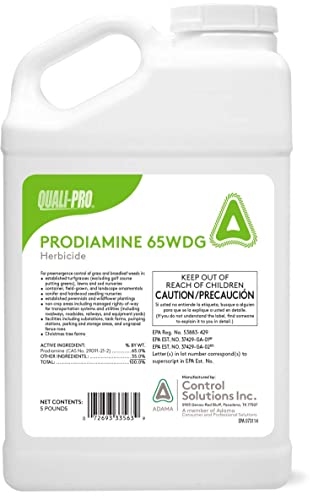 Pre-emergent herbicide
Kills at germination
Kills other weeds, not your lawn
Best for Killing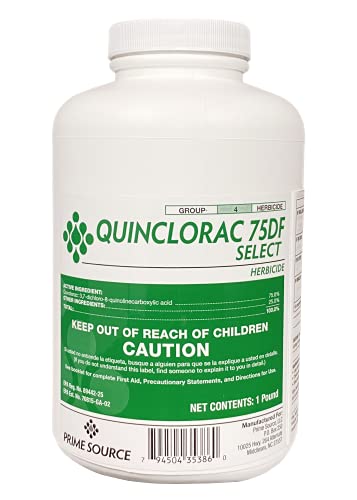 Kills post-emergent crabgrass to the root
Plus 200 other weeds
Cost effective
Safest for Lawns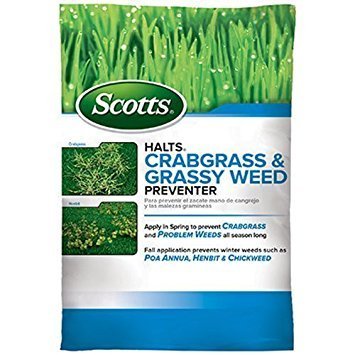 Preventative against crabgrass and many others
Safe for all varieties of turf
Easy to apply
When looking for the best product to kill or prevent crabgrass, you need a product specific to your needs. Check out the most effective crabgrass preventers, killers, and selective killers below.
Keep in mind that the number one defense against weeds and pests in a lawn is a healthy, thick carpet of grass. Proper care, fertilization, and watering are all just as crucial for the prevention of invasive weeds such as crabgrass as herbicides. A thick, thriving lawn has less room for weeds than a thin, suffering one.
Best Crabgrass Killers
This Crabgrass killer is a double threat, acting as both a pre-and post-emergent. This means it can be used for both preventing crabgrass and killing it.
Tenacity Turf Herbicide will inhibit weeds and unwanted crabgrass from using photosynthesis, therefore causing them to simply wilt and die off.
The label will tell you it targets crabgrass, clover, chickweed, and many more. This herbicide is selective and will not harm lawn grass.
One small, 8-ounce bottle can be used for approximately 60 gallons of herbicide – of course, always read and follow the label when mixing weed killer. This herbicide will work best when combined with a surfactant to ensure the solution can penetrate the waxy leaves of unwanted grass or leaves.
Tenacity can be applied at seeding, before weeds emerge, or after emergence. As with most herbicides, the ground temperature should be no more than 90 degrees. And the forecast should be dry, but the advantage is that Tenacity can be used at almost any stage of lawn growth.
Reviewers agree that although it may take a few applications with a few weeks in between, the results are fantastic.
Kills crabgrass before it becomes visible
Kills existing crabgrass at the root
Will not harm your lawn
Cost-effective
Takes other varieties of weeds with it
Can take weeks to see results
Might require several applications to attack all cycles
| | |
| --- | --- |
| PROS | CONS |
| Prevents crabgrass at germination | Careful attention to soil temperature is important upon application |
| Prevents other varieties of grassy weeds with it | It may require several applications to attack all cycles |
| Selective – will not harm your lawn | |
| Cost-effective | |
Next, we have a terrific product for the prevention of crabgrass. If you want to nip pesky crabgrass and other weeds in the bud, prodiamine is a great solution.
Not many herbicides will stop crabgrass from germinating, but this one will target and kill well before the weeds show up in your lawn. It kills selectively, so you don't need to worry about it ruining your lawn.
Professionals use this herbicide for large areas of landscape, golf courses, and turf. When used correctly, it can be very effective, while leaving a minimal environmental impact, and is even safe for pets once it has dried – at Quali-Pro's recommended dosage.
A little goes a long way with Quali-Pro Prodiamine. Follow the instructions on the label to dilute the granular prodiamine with water, always using gloves and protective equipment when handling. Due to being temperature-sensitive, this herbicide can be sprayed on your lawn in late fall to early spring – as long as you are careful to have it sitting in the soil before the ground temperature reaches 55 degrees Fahrenheit in the spring. Avoid spraying your lawn in the winter, as dormant grass can be sensitive to herbicides. Spraying bi-annually will ensure that you catch all new growth cycles.
| | |
| --- | --- |
| PROS | CONS |
| Prevents crabgrass – pre-emergent | Careful attention to soil temperature is important at application |
| Prevents other varieties of grassy weeds with it | Doesn't affect post-emergent crabgrass |
| Selective – will not harm your lawn | Pricey |
| Keeps working under cold weather conditions | |
This pre-emergent by Scotts is a great product for preventing crabgrass by a reliable brand. Pre-emergent weed killers target weeds before they spread and form stronger, harder-to-kill root systems. Win the battle against crabgrass before it begins, with just a single application – getting it right the first time will mean less waste on a somewhat expensive product. Most reviews caution that timing is everything with this weed killer, so pay careful attention to
The lawn's environment
Your zone
Soil temperature
Using a regular lawn spreader, Scotts Crabgrass and Grassy Weed Preventer is most effective against crabgrass when applied in the early spring. Pay careful attention to the soil temperature (you can always measure with a more straightforward meat thermometer stuck a few inches into the ground), and read the packaging to find out how early in the spring it should be applied. As a general rule, pre-emergents do best in soil that has been above 55 degrees Fahrenheit for a week. This single application should take care of pesky grassy weeds all season long. Apply again in the fall if your lawn is prone to winter weeds – the cold weather should not affect the performance of the preventer.
| | |
| --- | --- |
| PROS | CONS |
| Kills crabgrass – post-emergent | Careful attention to soil temperature is important at application |
| Kills over 200 varieties of other grassy weeds with it | Needs several applications |
| Selective – will not harm most lawns | Pricey |
| Rainproof after 1 hour | Non-selective for St. Augustine grass, Centipede or Bahia grass lawns |
Ortho Weed B Gon is a strong, chemical crabgrass killer that targets the most common lawn weeds, without attacking your grass. It is, however, known to leave some damage on some warm-season grasses. This product is for post-emergent crabgrass, so it is best for use during the weeds' growing season, for example, the spring. This would be the best time to spray down before the grass goes to seed. As this weed killer aims for the leaves of the weeds and not the soil, it is safe to plant or overseed within days after spraying and seeing results.
Apply Ortho Weed B Gon with a regular hose sprayer if in concentrate form, or you can purchase a slightly less economical, ready-to-use formula with a hose attachment. Either way, always follow the label and read directions thoroughly before applying. The weed killer is waterproof after 1 hour, so don't panic if it rains soon after application. You may need to spray several times per season to get each growth cycle, especially for stubborn lawn weeds like crabgrass.
| | |
| --- | --- |
| PROS | CONS |
| Kills crabgrass – post-emergent | Will kill centipede and St. Augustine grass |
| Kills over 200 varieties of other grassy weeds with it | May need several applications to kill crabgrass |
| Selective – will not harm most lawn turf | |
| Very cost-effective | |
This post-emergent crabgrass killer is a known herbicide that combines Quinclorac with methylated seed oil to create a product that will kill off crabgrass and other common weeds. The results usually show within a few days, but as crabgrass can be very stubborn and difficult to get rid of, it often needs several applications before all the crabgrass will die. That being said, it is always a good idea to give the herbicide over a week to do its thing before deciding to run it over your lawn again.
This version is a dry formula that needs to be mixed with water before spraying. It can be applied anytime throughout the crabgrass growing season. Make sure to read and follow the label when looking for the right dosage, and consider using a surfactant such as dish soap to aid the herbicide in sticking to the grass blades
| | |
| --- | --- |
| PROS | CONS |
| Kills crabgrass – post-emergent | Will kill Bermuda and some other varieties of turf grass |
| Kills other varieties of grassy weeds with it | Several applications required to kill crabgrass |
| Rain-fast after 1 hour | |
| Easy application | |
Ornamec is a herbicide developed for lawns that have problems with perennial and annual grass invasions. This weed killer will not only get rid of crabgrass, but it will help control Bermuda grass, foxtail, goosegrass, and others. After spraying, most reviewers say they see results within a week and end results by three weeks. It contains a chemical combination usually only found in commercial herbicides that kills crabgrass right down the root and makes for easy removal.
Use a backpack or handheld sprayer, depending on the area you need to cover. Careful spraying around edibles such as berry bushes, but otherwise feel free to use on shrubs, flowers, and other ornamentals. This herbicide is a great choice for tall fescue or Kentucky bluegrass lawns
| | |
| --- | --- |
| PROS | CONS |
| Kills crabgrass – post-emergent | May result in a damaged lawn if over applied |
| Kills other varieties of grassy weeds with it | Spot application is more labor intensive |
| Low level of pollutants | |
| Cost effective | |
This crabgrass killer is advertised to get the job done, specifically when dealing with a crabgrass problem. It uses a combination of different crabgrass killing formulas to make sure the job gets done. Although this product may be great for killing crabgrass and other weeds, use caution, and consider spot treating the crabgrass instead of spraying the entire lawn. Some reviewers say it affected their turf grass and cautioned against spraying more than the recommended amount. It is also important to spray in the right conditions to reduce the risk of burning lawn grass.
One 32 ounce bottle will cover up to 6,400 square feet when diluted. Be careful to dilute and apply according to the instructions because this is a strong chemical formula.
| | |
| --- | --- |
| PROS | CONS |
| Kills crabgrass – post-emergent | Not weather or waterproof |
| Kills other varieties of grassy weeds with it | Unknown or new brand on the market |
| Fast results | Selective only for certain grass types |
| Cost effective | |
Quinkill is another herbicide that uses reliable quinclorac as its active ingredient, to kill crabgrass and other pesky weeds, which is the same active ingredient many professionals use. This is a post-emergent, so it will kill crabgrass presently growing in your lawn, but is not preventative. Results will show in about one week, however, wait an extra week or two before reapplying to avoid burning your lawn grass. Pay careful attention to the label, as it states several varieties of turfgrass that will be harmed by this product – for example, St. Augustine, Bahia grass, and centipede grass.
Just 3 tablespoons will cover up to 1000 square feet. A little goes a long way. The bottle design comes with an easy-to-use measuring cup for simple dilution into a hand or backpack sprayer. Be careful to apply when there is no rain in the forecast for the next day or two because this herbicide is not waterproof.
| | |
| --- | --- |
| PROS | CONS |
| Prevents and kills crabgrass | Not selective on certain types of turf grass |
| Kills other varieties of common weeds with it | Granule application is more labour intensive |
| Fast acting | May take several applications |
Spectracide carries a selective weed killer, advertised for use on lawns with crabgrass problems. It kills over 470 types of weeds, including dandelions, clover, and difficult-to-kill crabgrass. Best used on an established turf lawn, this is a post-emergent weed killer, so it is not preventative, except for crabgrass, in which it claims to be pre-emergent. The label will state which varieties of lawn grass Weed Stop is suitable for – some warm climate types are not recommended for this product. Be patient when waiting for results! The Weed Stop is advertised as fast-acting, with results visible within a day – but in the case of crabgrass, reviewers say it takes time and maybe several applications. 
This weed killer comes granular, and requires no dilution – an 11 lb bag will cover up to 3,000 square feet with a lawn spreader. Apply any time during the growing season, spring through to early fall, but for best results, apply when the first weeds show signs of germination (or flower) and then a second time six to eight weeks later. Warm weather helps activate the weed killer, but be careful to apply before it gets to 90 degrees. Remember when spreading granules to wet the lawn thoroughly beforehand, and water lightly a day or so afterward. Your pets and children can use the lawn again once it is dry.
| | |
| --- | --- |
| PROS | CONS |
| Kills crabgrass to the root | Not selective on certain types of turf grass |
| Kills other varieties of grassy weeds with it | Costly |
| Great for cool season turf and smaller yards | May take several applications |
| Ready-to-use | Highly chemical smell |
Last on the list we have a ready-to-use herbicide concentrate by Bayer. This product is made specifically to get rid of crabgrass on cool-season lawns. Warm-season turf, such as Bermuda and St. Augustine, is not recommended on the label and will burn if affected by this formula. It works well as a post-emergent crabgrass killer, but will not prevent new growth. In addition to combating crabgrass, this herbicide will take of other grassy weed invasions.
The bottle includes an attachment for most regular garden hoses, so it's ready to use. Follow directions on the label to make sure the water pressure is right for diluting the concentrate and consider using it to spot treat areas of crabgrass instead of laboring over your entire lawn. The bottle can be seen as an investment, as you can use it again and again for hand spraying herbicides on your lawn. 
Buyer's Guide – What to Consider When Selecting Crabgrass Killer
Now that we have weighed the pros and cons of 10 of the best crabgrass killers, it is important to make the selection that is right for you and your lawn. Crabgrass is a common problem all over the United States in all different kinds of lawns, so these herbicides can vary greatly, depending on the environment they were designed to be effective in. In this buyer's guide, we will outline the different factors that need to be taken into consideration when looking to get rid of crabgrass. 
Tip: Having problems with dandelions, clover, or other weeds as well as crabgrass? Many weed killers are designed to target more than just crabgrass – save yourself the extra effort and money by choosing an all-in-one treatment.
Selective vs Non-selective 
First, you need to decide if your crabgrass problem requires a selective or non-selective herbicide. Knowing the difference can save you a lot of trouble and effort down the road.
Selective
'Selective' crabgrass killers are formulated to kill the weed and nothing else. This means your lawn grass and surrounding plants will not be harmed by the herbicide. These sought after weed killers are the best solution if you have patches of crabgrass throughout your yard that grow in and around your existing (and still desired) grass. This way, you can spray the entire lawn to ensure every bit of emerging crabgrass is covered. 
Non-selective
'Non-selective' crabgrass killers are designed to get rid of crabgrass and anything else in its way. These herbicides are for pure destruction and are therefore not safe to use on plants and grass that you don't want to see dead. The only occasion you would use a non-selective weed killer is if you have a crabgrass problem that is so rampant, you plan on killing the entire lawn, raking it up, and reseeding. Another reason to use a non-selective herbicide is for crabgrass found on sidewalks or driveways – away from any existing plants that you may want to keep. 
Tip: Keep in mind that selective doesn't always exclude all types of turfgrass: grasses not protected against crabgrass killers are often listed on the label.
Pre-emergent vs Post-emergent Herbicide
Another thing to consider when shopping for the best crabgrass killer is whether to go with a pre-emergent or post-emergent. This will depend on whether you anticipate a crabgrass problem, or are in the middle of one.
Preventing Crabgrass
A pre-emergent crabgrass herbicide, such as the first three on our list of the 10 best crabgrass killers, is designed to prevent crabgrass from emerging during the growing season by killing the weed at germination. It is always a good idea to use a pre-emergent and post-emergent in combination with each other, to ensure all growth cycles are targeted.
Killing Crabgrass
Sometimes crabgrass can invade your lawn and is fully into its growth cycle before you even notice. In this case, a pre-emergent herbicide cannot help you – but a post-emergent will. It may take anywhere from days to weeks before you see results, but a quality post-emergent will kill right down to the root of any fully grown crabgrass patch.
How to Apply Crabgrass Killers
Most crabgrass killers require a sprayer, whether handheld or backpack is up to you and the size of your yard. Others are granular and can be applied with a lawn spreader. If you do not have either at home, consider a herbicide that is designed to hook up directly to your garden hose. Always read and follow the directions on the label when diluting a herbicide concentrate.
Whether spraying or spreading, it is important to apply evenly and cover the entire affected area. Missing even the smallest patch of crabgrass could mean dealing with an invasion all over again later in the season. 
Do not be disheartened if your chosen herbicide does not completely kill off all the crabgrass the first time around. Crabgrass is a notoriously stubborn weed that often requires several treatments. However, it is important to have patience – give your lawn a few weeks before reapplying crabgrass killer, to reduce the chances of burning your turf.
When to Kill Crabgrass
If your lawn is brand new, it is recommended to wait until your lawn has been mowed a few times before putting down any type of herbicide. This is because newly planted seed or sod is vulnerable to the chemicals of the weed killer.
Spring
Timing is everything when it comes to applying herbicides, especially the preventative ones. The best rule of thumb when looking to lay down a pre-emergent is to take the soil temperature and apply once the ground reaches 60 degrees Fahrenheit. This will usually be early to mid-spring, depending on the zone you live in. 
Summer
Post-emergent weed killers should be applied during the growing season when the temperatures are between 60 and 85 degrees. If the weather is hot, plants are likely to absorb the chemical treatment too aggressively, including your lawn. Selective herbicides may, therefore, be harmful to even the toughest turf grass.
On the day of application, make sure there is no rain in the forecast that could potentially wash away the herbicide. Apply on a well-watered lawn – never apply during a drought. Wait a day or two before watering again in order to allow the herbicide to be absorbed by the crabgrass' roots.
Fall
If your grass does not go dormant in the winter, you can also use a slow release crabgrass killer in the fall to catch any you may have missed over the summer.
If using a non-selective herbicide for a total lawn renovation, the best time to apply is the fall.
Take Caution When Applying Crabgrass Killer
As crabgrass killer is a chemical solution, there is always reason to be cautious when choosing the right herbicide. 
Keep in mind that most States have restrictions when it comes to lawn care, in order to reduce harmful runoff. Be sure to read the label or check your state's official agriculture site for Regulated Herbicides or Restricted Use Products.
Be aware of your surroundings when applying the herbicide. Do you have blueberry bushes downwind? Are there ornamentals surrounding your lawn that could be harmed by herbicides? Never apply weed killer where there are edible or fruit-bearing plants, or at least cover them while you spray.
The Best Crabgrass Killer – Conclusion
Crabgrass is one of the most stubborn lawn weeds and is difficult to get rid of. For many, it is a battle that takes several seasons of trial and error. This is why we have provided you with a simple list of crabgrass killers that work, tested, and tried in recent years. All 10 of the crabgrass killers on this list are capable of getting the job done, but there is at least one on the list that caters more specifically to you and your lawn's needs.
There are some commonalities between the herbicides on our list. Quinclorac is a dependable chemical that is widely used in the industry as a post-emergent crabgrass herbicide. Prodiamine is the go-to chemical in pre-emergent crabgrass killers. Weed killers with these ingredients are usually reliable. Lawn owners with warm-season grass types are recommended to try preventative measures if there is any inkling of crabgrass in the area, because the majority of post emergents are unsafe for use on warmer climate turf types. In our opinion, Tenacity Turf Herbicide is the number one solution because it is both preventative and post-emergent. Good luck getting rid of crabgrass for good without harming your lawn!
We recommend products from companies like Amazon, which we also get a small commission from, to keep this website running. However, we want to stress that all of the products we recommend are tested, used by us, and 100% unbiased and true.